Find logos/patterns in image elements
Use Case 1: Find logos/patterns in image elements
Target group : Companies / Enterprises

Components: DoublePics Capture
Problem/Topic
Checks on the individual workstations, if logos/patterns are included in the unknown image elements.
Solution
These new images will be synchronized with images from a reference database. Following this synchronization on the server, you will get a feedback, which can be printed as a report.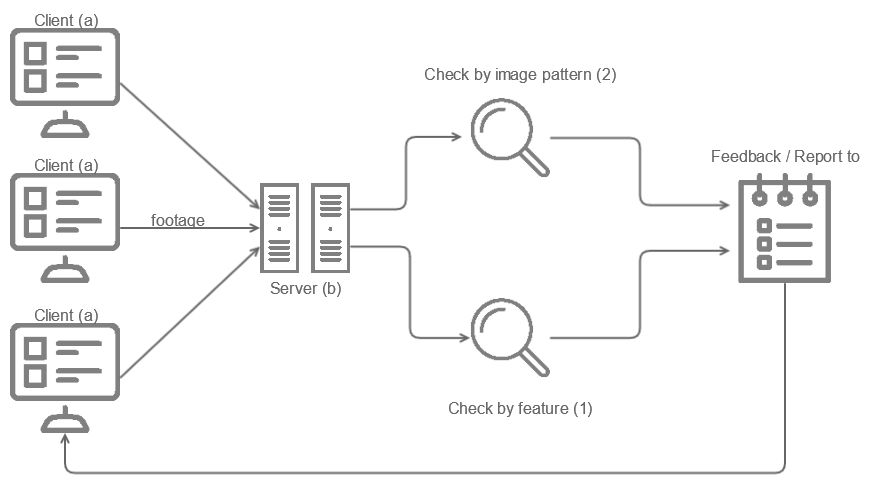 Client (a) sends footage to check to the server (reference database) via network.
Server (b) checks, if 1) the new image element is already included in the database and 2) if there are certain patterns (logos, etc.) in the footage .
Following this a feedbackis sent to the client (user).
Interested?
So don't hesitate any longer and get in touch with us!

Tel: +49 (0) 7321/342 94 0
Fax: +49 (0) 7321/342 94 99

Or use our contact form.