Merging/archiving from different sources
Use Case 7: Merging and archiving of image elements from different sources
Target group : Companies/Authorities

Components: DoublePics Cockpit / DoublePics Server

Problem:
Archiving and merging image elements by automated processes
Solution:
DoublePics is "interposed" between input and archive. Image elements are requested from different programs or emails and moved to a predefined archive (e.g. printing preparation) by DoublePics .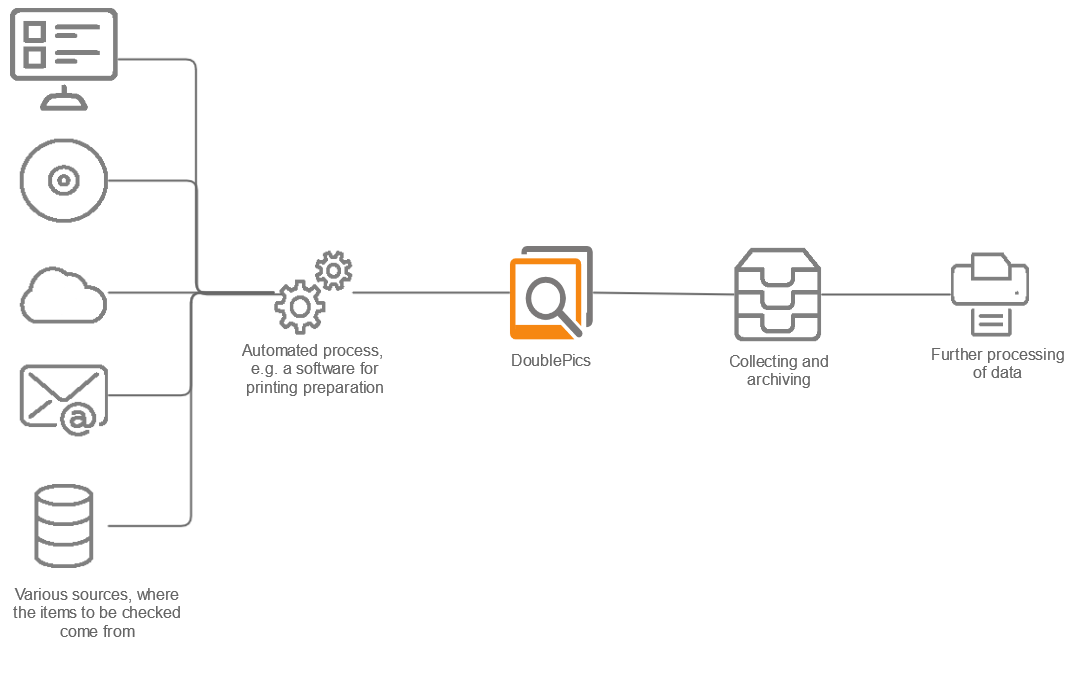 You need more information?
Then give us a call!

Tel: +49 (0) 7321/342 94 0
Fax: +49 (0) 7321/342 94 99

Or use our contact form.