Scanning Internet traffic for illegal footage
Use Case 5: Scanning Internet traffic for illegal footage
Target group : Companies/Authorities

Components: DoublePics Packager / DoublePics Server
Problem:
You want to to check automatically and transparent for the user the legality of each image content, which is downloaded from the Internet.
Solution:
For this purpose, a so-called proxy server has to be installed in the network, which forwards the entire data traffic to DoublePics.
Very suitable as a proxy server is e.g. the free SQUID Proxy .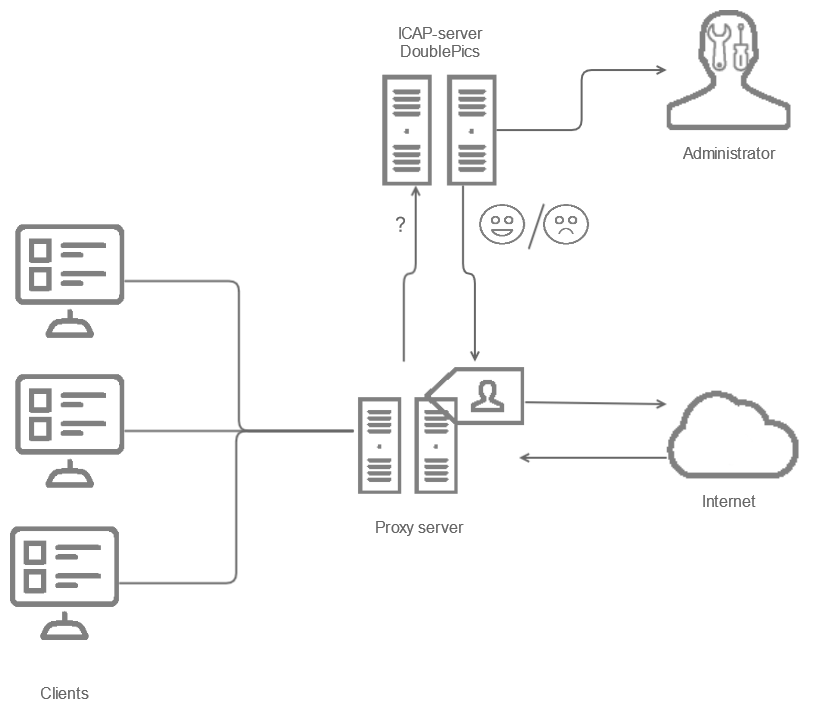 Interested?
Contact us!

Tel: +49 (0) 7321/342 94 0
Fax: +49 (0) 7321/342 94 99

Or use our contact form.