This faeture is available only in the DoublePics versions Professional and CS.
The report is a summary of the found results. This graphical summary of the hit report provides various information of the search hits.
As soon as you open the window of the saved searches, the "Tools" window opens. The report and its editing module is hosted right here. The indicated hit report can be printed, saved (in many formats) and forwarded/sent by e-mail.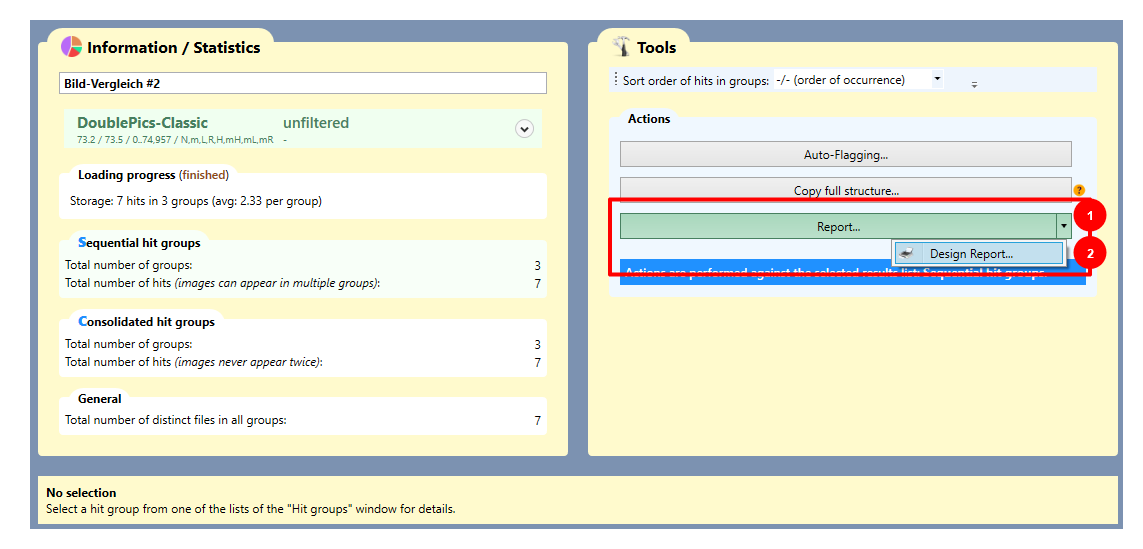 | | | |
| --- | --- | --- |
| # | Function | Description |
| 1 | Report | Opens the hit report (match report) for further handling (printing, saving, sending email, etc.) |
| 2 | edit reprt design | Opens the design window to edit the report template |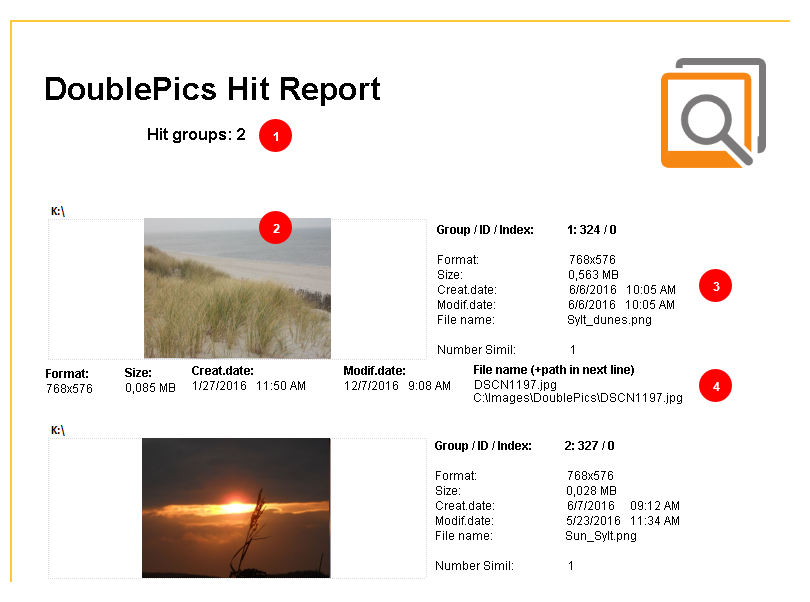 | | | |
| --- | --- | --- |
| # | Function | Description |
| 1 | Hitgroup | Each image element, which was found more than once, will be displayed in a hit group. In this example 2 picture elements were found, so there will be 2 hit groups as well. |
| 2 | Photo | Thumbnail of the hit/match |
| 3 | Metadata | Information about the image element, which is already available (Repo) |
| 4 | Metadata | Information about the image to be compared (Scan) |