Live Query (e.g. for Online-database)
Use Case 8: Live query (e.g. for Online-database)
Target group : Companies/Authorities

Components:
Problem:
Request to an online database. Images has to be checked for legality.
Solution:
DoublePics checks the images from the online database for illegality / copyright infringement by logos, etc. and delivers the result to the user as a report.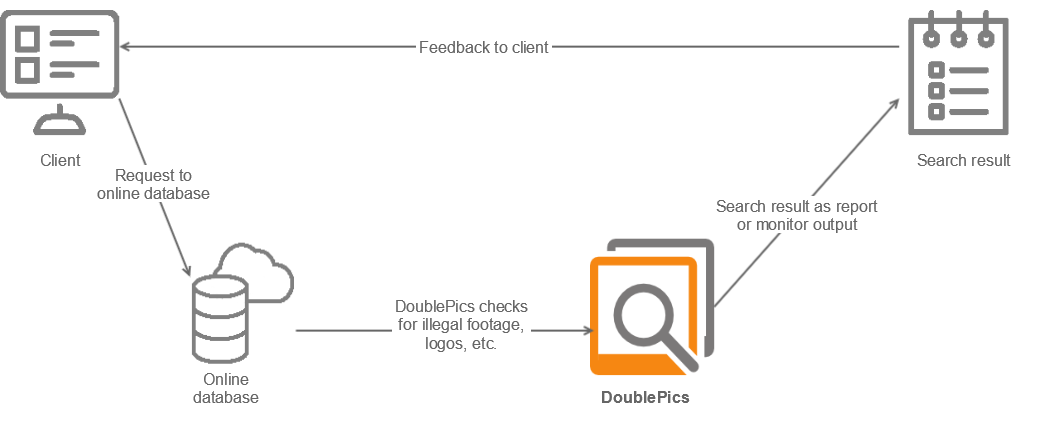 Interested?
Then get in touch with us!

Tel: +49 (0) 7321/342 94 0
Fax: +49 (0) 7321/342 94 99

Or use our contact form.