Folder configuration (Scan & Repo)
In the green highlighted area of the folder configuration you have the ability to set specific paths of your database as scan or repo sources.
Hint
Repo (eng. Repository = stock, depot or source) is the well-maintained database,e.g. your personal photo collection or a DoublePics reference database. This is your stock you want to keep free of duplicates, or which has to serve as a basis for comparing unclassified footage.

Scan is your stock of unclassified footage , e.g. a folder with image elements, you want to scan. It is not absolutely necessary to assign a path to these two sources. If you want to browse your entire database for duplicate footage, leave this option untouched. But if you want to search for very specific elements, you can limit/narrow down your search.
To assign a folder to scan or repo, select it in the Window Folder (Tree) and click the right mouse button.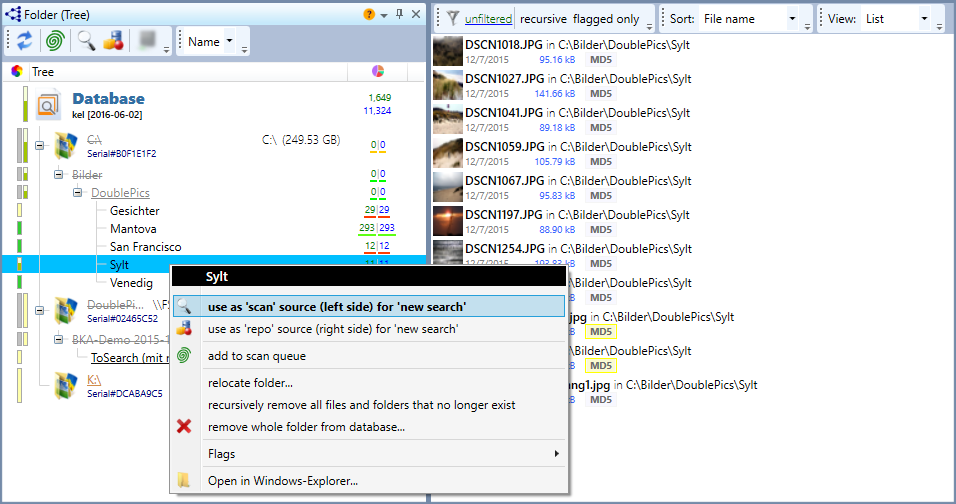 This assignment will become visible in the green area on the bottom of the window. The comparison operation can be started.